Funeral Directors in Worthing, West Sussex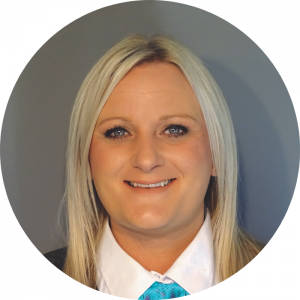 Tara Louise Chislett-Fox is the only independent female funeral director in Worthing and the surrounding areas. Tara has over 10 years' experience as a funeral director and has worked for several large companies as well as small independents. Tara has taken her knowledge and experiences from all her placements to bring you the best low-cost service on offer.
Based in Worthing. TLC operate 24 hours a day and can bring your loved one into our care within a 20-mile radius at no charge, additional mileage is £2 per mile. There are no out of hours fees, this is all inclusive of every package. We also include the cost of an Oak Veneered Coffin with every package (alternative coffins are available for an additional cost).
Tara is a mobile funeral director who can come to you in your home to make all the necessary arrangements if you do not feel that you can make the journey into an unknown office whilst feeling your most vulnerable. This again is at no extra cost to you.
Your loved one will stay with us at our home in our specially constructed state-of-the-art facilities. Where they and you will become part of our family living a normal family life whilst in our care and beyond.
TLC have a brand-new service hall which can accommodate up to 30 mourners on the day of the service. Our Arter Chapel is a great alternative venue to the more traditional places such as Crematoriums and Churches, offering an excellent low-cost option. It can also be hired to webcast to from other venues should there be the need for additional space on the day.
TLC are proud to say they are one of the only local funeral directors to have signed up to the Fair Funerals Pledge 2021 who are an independent organisation that ensure the funeral directors that have signed up are honest and transparent about their pricing of funerals.
Covering our local area we have completed many funerals in Ferring, East Preston, Rustington, Littlehampton, Lancing and Southwick. We also cover areas such as Brighton, Horsham, Storrington, Chichester and Eastbourne. Please spend some time reading through our reviews to help you make the right choice in a funeral director for you and your families needs.
Independent Female Funeral Director in Worthing, West Sussex
Tara guided us through an incredibly emotional experience. She was respectful, compassionate, friendly, professional and nothing was too much to ask. I would highly recommend her for any funeral, knowing you and your loved one will be well taken care of. Truly a beautiful soul. Natalie Mardell.